41 Positive Words That Start With Y
The word "yes" is part of the English language and is one of the most positive words we can hear, so we decided to create this great list of positive words that start with Y to find out how many we could come up with.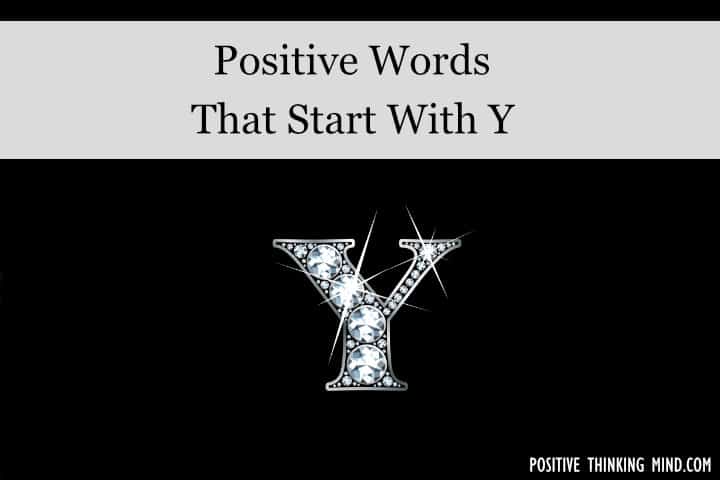 Take some of these positive words that start with Y and use at work, send them to a friend or loved one, and create a positive conversation with the letter Y.
Please look at our list of positive Y words or positive words beginning with Y, and have some fun!
Positive Words That Start With Y
Yaba-daba-do

Yahoo
Yahweh
Yare
Yay
Yea
Yeah
Yearn
Yearning
Yee-haw
Yell
Yeoman
Yep
Yes
Yield
Yippee
Ymca
Yo
Yock
Yodel

Yolo
Yom Kippur
You bet
Young
Young-at-heart
Young-blood
Young-gun
Young-looking
Yours
Youth
Youthful
Youthfulness
Youthfully
Yum
Yummiest
Yummy
Yummylicous
Yummy-mummy
Yup
Yupie

Related Post: Positive Words that Start With Z