Positive Words That Start With Z
Z is a fun letter and there are quite a few positive words that start with Z. Before you know it you'll be Zany and Zippy with Zest!
The fun letter Z is all the way at the end of the alphabet, sometimes lonely there, so let's cheer it up with some fun words beginning with Z.
We've gone through and collected this amazing list of Z words just for you. Please use them with your friends and have some fun.
These books will leave your feeling more positive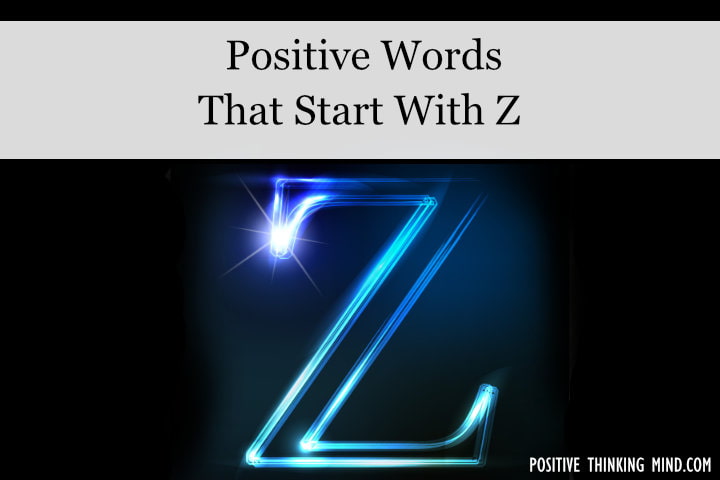 Positive Words That Start With Z
Zaddik
Zaftig
Zany
Zappy
Zarzuella
Zazzy
Zeal
Zealed
Zealful
Zealous
Zen
Zenith
Zephyr
Zest
Zestful
Zestfully
Zesty
Zillion
Zing
Zinger
Zingy
Zion
Zip
Zipless
Zippily
Zippiness
Zippy
Zoom
Zootrophic
Zooty
Zouk
Zounds
Zowie
Related Post: Positive Words That Start With A