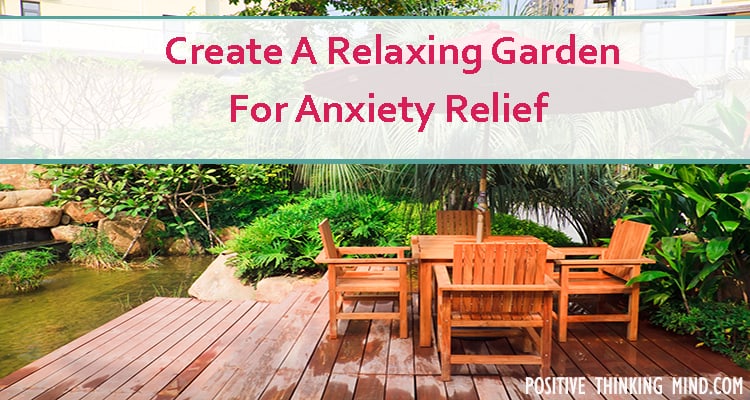 Whether you have a small or large backyard, it is meant to be enjoyed and be your relaxing and happy space. Creating a relaxing garden can help you unwind, escape the craziness of life, relax, and enjoy yourself.
If you have too many things in your yard, such as children's play equipment, outdoor structures, too much patio furniture, your space can become chaotic. Some people become overwhelmed and avoid the backyard.
One of the first things you should do is take a look at your yard, are there things that can be eliminated or relocated?
Clearing The Clutter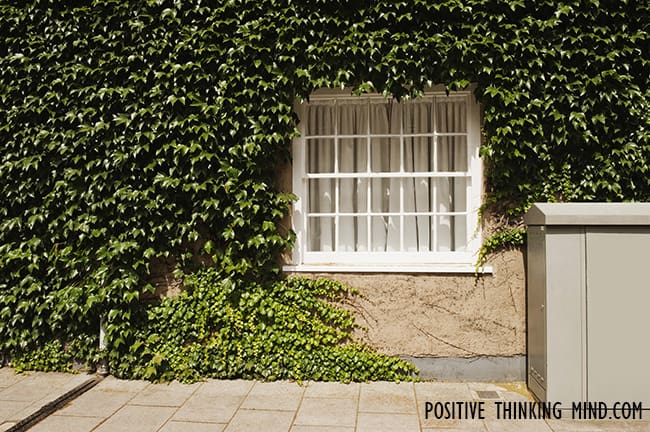 First look at the trees or hedges in your yard, do they need pruning? If so take some time to cut them back and reshaped. If you have ivy or vines growing on your home, cut them back. They do damage to your home.
Take a look at what structures are in your yard; do any children still use it? If the swings or slides in your yard are no longer used, consider removing it or donating to someone who can use them. 
Broken furniture can be recycled or put in the trash.
Your yard will be easier to transform once you clean it up and start with a bare slate. Take a look at your clean yard, what types of things would you like to do there? Work out, swim, eat with your friends and family. Or does just kicking back and relaxing sound more in tune.
Outdoor living spaces have so much potential, which will provide you with fresh air, sun, shade, and much enjoyment.
Design Your Outdoor Garden
Get a piece of paper and a pencil. The first thing you are going to do is design your garden. Sketch out your current yard. Plan where you want shrubs, where you plan to have seating and other amenities.
Do you plan to have a water feature? A hot tub? 
If you are not sure about what types of plants to have in your garden, I suggest going to a garden center and walk around their yard and see what they have available for sale. 
Pick some things you like and are easy to take care of. Ask one of the people working there, and they should be able to help you pick out some plants for your garden if you are unsure.
Next, are some ideas with pictures for your garden.
Comfortable Seating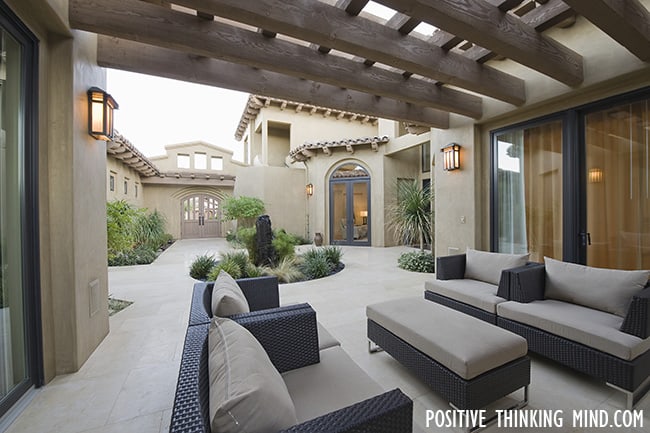 Adding comfortable seating to your patio will make sure you use it. If chairs and furniture are hard and not comfortable, you won't enjoy relaxing outside. 
Think soft pillows, deep and plush cushions. Lounge chairs, loungers, chaise lounges will allow you to kick back, stretch out and relax for a while. 
Ideally, all your seating should be waterproof and easy to clean because it will be outside in the element of the sun and rain.
Whether it's by the swimming pool, on a deck, under an umbrella or just reading a book. Soft, plush lounge chairs are very inviting. I think I'll head out back and relax with a book after I finish this post
Landscaping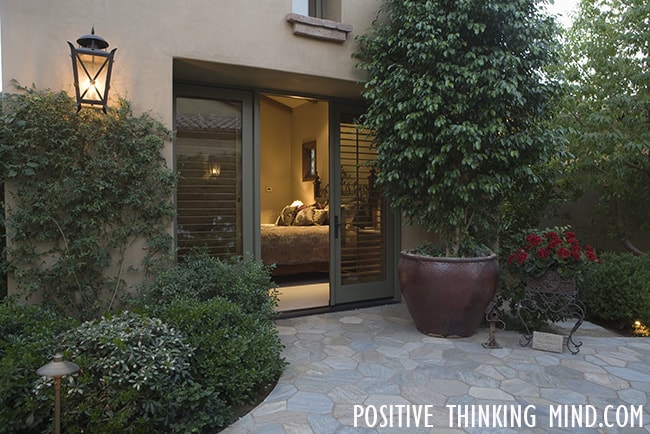 Don't just plant anything in your new space. Carefully plan and select your plants as picking the right ones can set the mood.
Individual plants can help bring back some of your favorite memories, a favorite vacation spot, perhaps? I love going into my backyard and seeing some of my favorite plants that I've seen on vacation.
Picking low maintenance shrubs and flowers will also help to keep your workload down to a minimum, allowing you to relax and enjoy your beautiful space.
Fragrant Plants
Planting plants that are full of different smells will help you relax. Aromatherapy is a super-fast way to chill out. 
Some good choices are Lavender, gardenia, and clematis, which will provide a sweet fragrance all spring and summer long. I have mint planted as I love to smell and use it in different drinks I make.
Attract Butterflies
Choosing flowers that attract butterflies will help soothe your nerves as you can watch them fly around your yard in peace. 
Build a trellis for a living wall of beauty using vines such as trumpet vine which will also attract hummingbirds.
Water Feature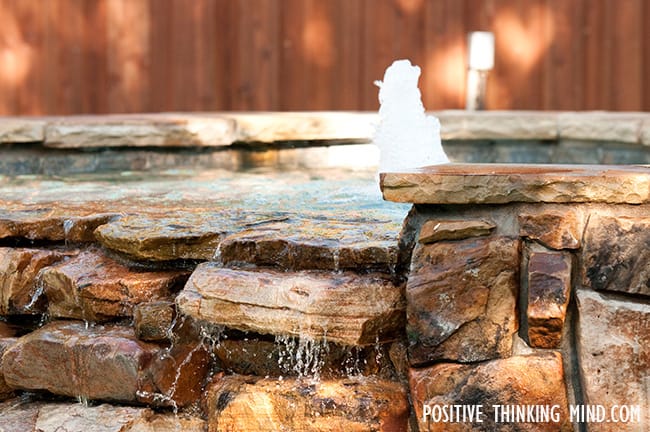 Consider creating or buying a water feature for your new garden. Small ponds or waterfalls can instantly add a soothing effect. 
When watching the water running, I tend to block out any outside noise and relax.
Some water features you might consider are:
Fountain
Wading Pool
Garden Pond
Bird Bath
Koi Pond
Create Shade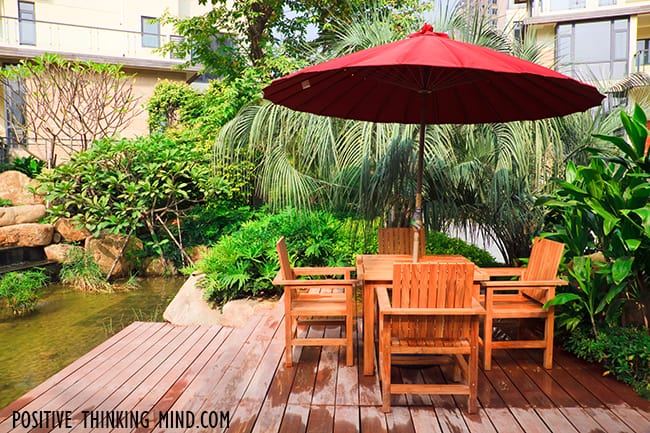 Add an umbrella to your yard, either at your table or covering some chairs.
Just adding an umbrella to your yard will help to bring memories or thoughts of going away on vacation. Perhaps a sandy beach or a pool.
The umbrella will keep you cool on hot summer days when the sun is beating down. 
Here are a few different options you can add to your garden or yard that will bring shade:
Umbrella
Awning
Gazebo
Pergola
There are so many different options to choose from to create your relaxing garden from plants to seating, shade from umbrellas to water fountains.
Enjoy yourself in what you create and can dream. Happy Gardening and Relaxing!