How To Cope With Being Alone On Christmas
You may be alone on Christmas, and many people feel lonely or isolated.
There are many different reasons you might be alone, such as living far away from relatives, the sudden death of a loved one, social isolation, or even a pandemic.
Many people seem to be happy during the holiday season, making your loneliness worse.
To be clear, being alone is not the same as being lonely; each is a different experience and feeling.
Now, to be alone is something you may enjoy or choose while being lonely is what you may avoid or fear.
Our society has conditioned us not to be alone, especially at Christmas. It makes us feel that there is something wrong with us if we are alone and not busy doing something.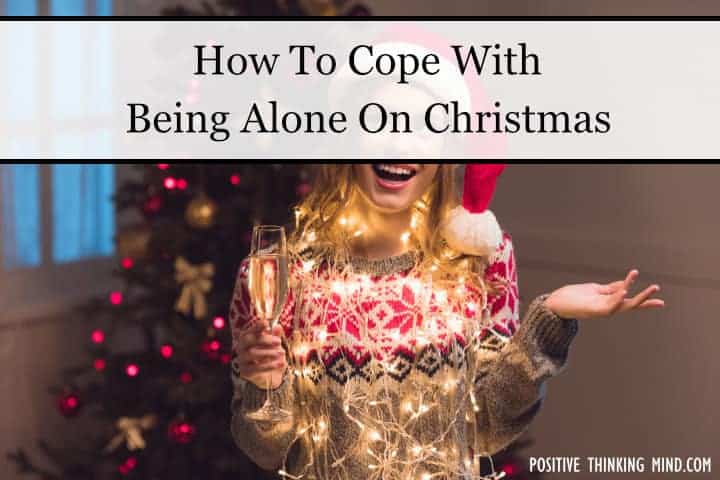 The norm of society is to fill our inner void with so much stimulation and noise as possible to drown out everything else.
Products We Recommend:
Fortunately, this holiday season, you can celebrate time alone and re-discover yourself. You can make peace with your aloneness and embrace solitude.
Now is the perfect time to take care of yourself and give yourself some much needed time for self-care. By the time the new year comes, you will feel energized by taking some time for yourself.
If you need help, here are a few ways to cope with being alone at Christmas time.
First is addressing your mental state, second is finding things to do at Christmas (I have created some suggestions of things you could do), and lastly, planning for next year's Christmas.
Practice Gratitude
Being alone on Christmas may make you feel lonely, anxious, and wishing you were not by yourself.
Instead of focusing on any negative thoughts, you may be having, take some time to appreciate all the good in your life.
you have a place to live

good health

food on your table

you can read

cellphone so you can call your loved ones
Practicing gratitude is easy. Take some time to write down at least ten things you are grateful for today.
If you continue having negative thoughts this Christmas, work on reframing your thought pattern using cognitive-behavioral therapy or CBT, an effective treatment for anxiety disorders.
Take Care Of Yourself With Self Care
We often find it easy to take care of our bodies by exercising regularly and eating the right foods.
But what about self-care? This Christmas, make it a point to do what is right for you and relax.
Here are a few things you can do to help you with your self-care routine.
Take a nap

Practice

mindfulness meditation

Celebrate and treat yourself

Take a bath

Start a journal

Turn on Christmas music and sing and dance around the house
Take time for yourself to recharge. Turn off your phone, watch a movie, or read a good book.
Some Things To Do Alone On Christmas
Here are a few things you can do if you are alone this Christmas.
Do a puzzle

Work on your hobby

Join a virtual Christmas party

Volunteer your time

Take a road trip to a place you have never been before

Make your own Christmas decorations

Watch movies
Attend A Service
Attend a Christmas Eve service and find the real reason for the season.
You will find a sense of community, friendly people, sing Christmas songs, and get a good message that may speak to your life right now.
If you cannot attend in person, you may find an online service that you can attend.
Prepare For Next Christmas
Plan for next Christmas, whether it be alone or with friends and family. If you don't want to be alone next Christmas, start planning now, plan a dinner with loved ones or see the tree in New York City.
Whatever comes your way, make it a positive experience.  
Related Posts: